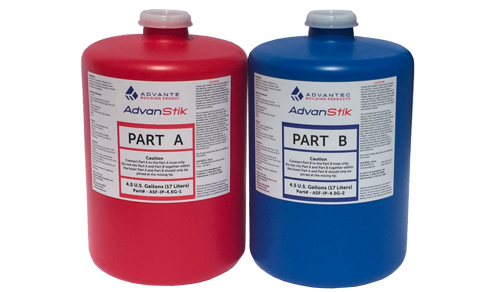 Contact Us For Pricing: contact@advantecbp.com

Advantec Building Products increase productivity while lowering costs. U-Fill-16.3L Cartridges are designed for use with the InvertaPress 4000 dual cartridge dispensing system.

Simply fill or transfer your favorite adhesive, sealant or coating from its original container to color coded U-Fill-16.3L Cartridges (A&B sets net 32,550 ml) to experience all the economic and technical advantages associated with InvertaPress 4000. 
Dispense two component materials
No pump to maintain
Matched flow rates every time
Achieve the proper mix for optimum performance
Perfect for large projects
Simple to use
Designed for: 
Contractors
Manufacturers
Packaging Services
Anyone who applies two component materials
Roofing Industry
Sealant Industry
Adhesive Industry
Deck Coating
Joint Sealer
Parking decks
Truck Bed protection
Many more uses
If you like the consistency and technical superiority associated with 1500 ml cartridges. You'll love InvertaPress 4000 combined with
U-Fill-16.3L Cartridges
. Each A&B set (net 32,550 ml) contains
21.7 x the volume
of a 1500 ml A&B set. Perfect for large projects.
The savings will surprise you.