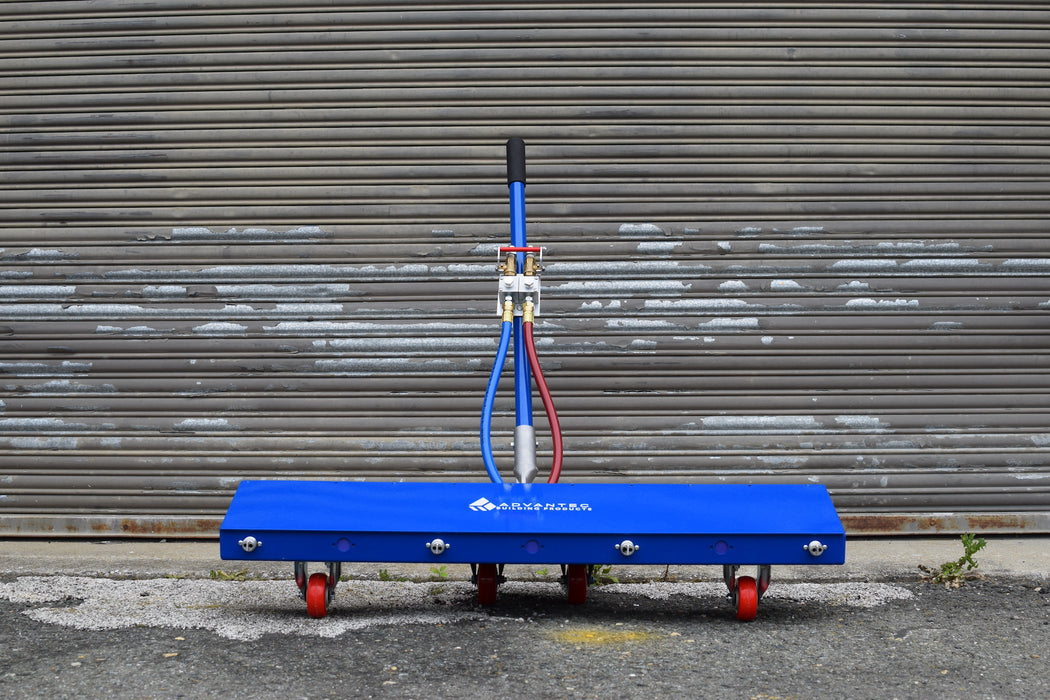 Currently on back order due to a technical enhancement. Reach out to us for an update. 
Our AdvanQuick line of multi-bead applicators, with patent pending Direct Flow technology, provide the perfect solution for almost any adhesive or coating project that requires multiple bead application or full coverage brush, roller or squeegee applications. The new compact, lightweight, design is even more versatile and offers more technical enhancements. 
MBA-DF412 applies 4 beads, spaced 12" on center, utilizing the patent pending, two component, DF Tip Adapter. Designed to eliminate the need for expensive manifolds at individual outlets.

There's no

faster

, more

accurate

or

versatile

method for dispensing two-part materials.

Example: Apply enough adhesive to install up to ten 4'x4' rigid insulation boards (160

 

lineal feet of accurately applied adhesive beads) as quickly as less than 30 seconds (when combined with InvertaPress 4000). Speed can vary when used with pump systems. Depends on the pumps flow rate limitations.

MBA-DF412's fingertip flow control system lets you choose the speed of application.

Precise bead placement ensures your project meets roof system manufacturers specifications.
Dispense 4 perfectly placed

 

beads, 12"o.c., across a 36" wide path.
For Full Coverage application: Dispense the desired volume of material ahead of a brush, squeegee or roller for fast, precise, 100% coverage. 
Clean-up is easy. When you're done for the day, flush away excess materials in less than a minute. Eliminate down time and ensure the tool is ready to go when you are.
MBA-DF412 comes ready to use. Assembly is easy. Simply slide the handle into place and attach the hose and mixers You're ready to go.
Shipping is easy. MBA-412's compact design allows for standard ground or next day service via UPS or FedEx.
No other dispensing system comes close in terms of speed and accuracy!
Questions? Contact Advantec Building Products for additional information regarding availability and technical support.