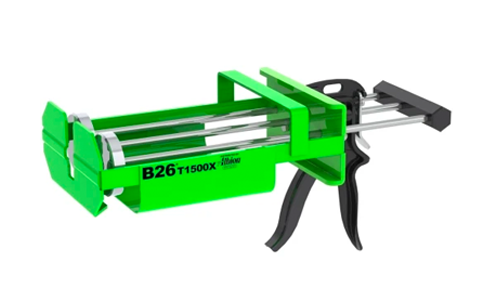 Albion B26T 1500X Dual 750ml Cartridge Dispensing Gun
B-Line Multi-Component Dispensing Gun with smooth & powerful 26:1 drive ratio: Handles twin 750/750ml cartridges. Albion's legendary Double Gripping Plates and steel trigger means increased durability.
Features :
Crack injection, adhesive installation and bolt setting.
Thin or Thicker materials. Albion's adjustment screw technology means increased life of the gun - as the tool wears you can adjust the screw to eliminate wasted motion.Two-Component Acrylics , Urethanes and Epoxies.
USA engineered technology with the saving of an import
26:1 Drive
Features full carriage containment units